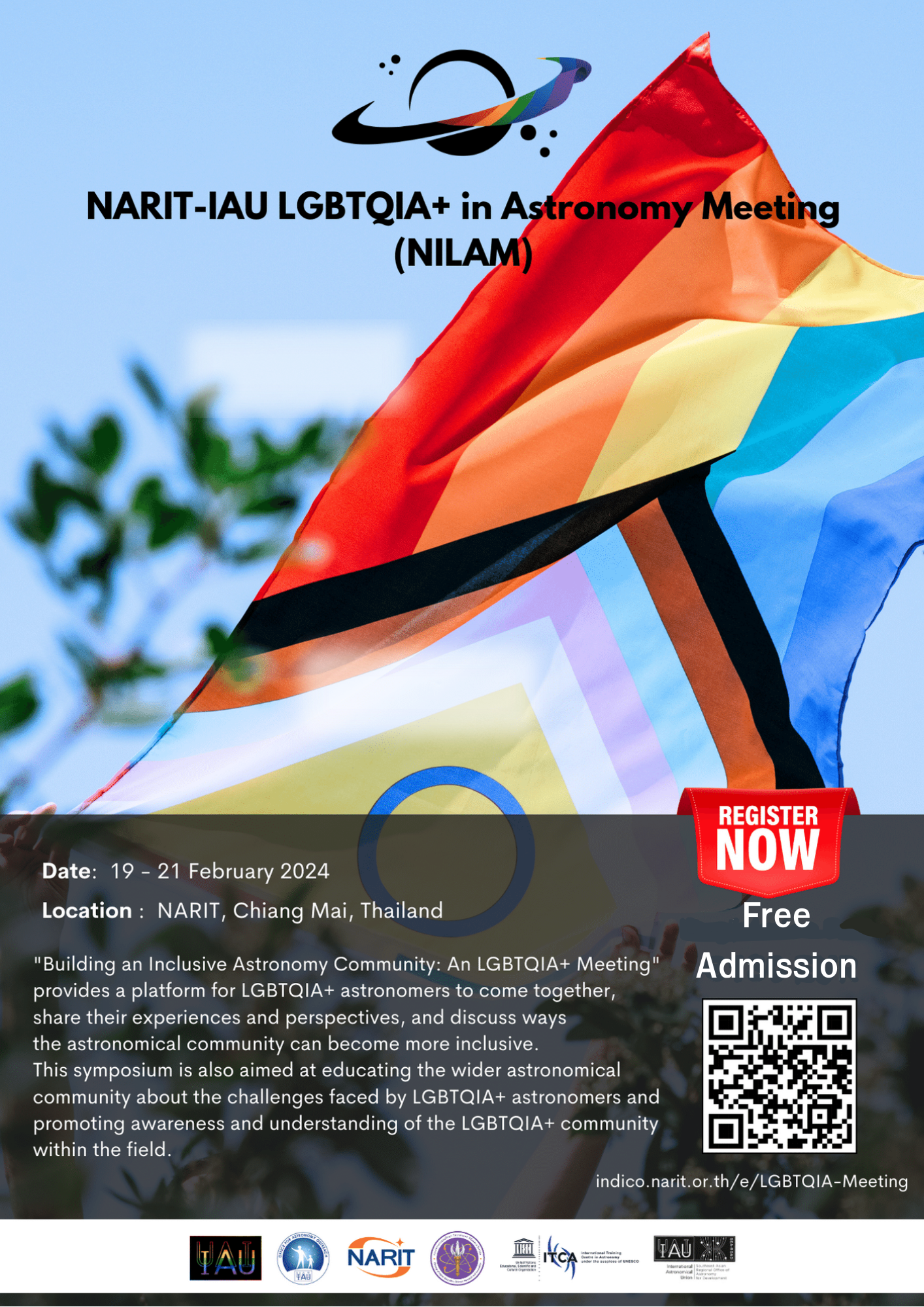 The field of astronomy has made great strides in recent years, with new discoveries and advancements being made at an unprecedented rate. However, despite this progress, the astronomical community has often been criticised for being homogeneous and lacking diversity in its composition. One underrepresented group in particular is the LGBTQIA+ community, which has faced challenges in both personal and professional life.
Application
Application for this event is currently open.
The call for abstracts is open
You can submit an abstract for reviewing.